SkipStone browser for Kindle Touch
SkipStone is a lightweight Gtk+ browser mainly designed for Gecko rendering engine. As of version 1.0.0 it also supports Webkit engine. In my port for Kindle Touch I use Webkit version. Not all Mozilla functions were translated into Webkit ones, but it still works ok.
SkipStone interface is rather straightforward and simple. You will quickly learn all the functions playing with menu items. One thing that needs explanation is icon for opening virtual keyboard

located in the right side of the toolbar. In most cases virtual keyboard opens automatically. However it will not open when you click into html input field. You will have to open and close it using this button.
I tried to make all fuctions usable with Webkit engine, but some of the Mozzila stuff from "Preferences" may still not work.
I prepared package to be used with YiFanLu's GUI Launcher or Unified Applications Launcher (for firmware 5.3 and higher). First install the Launcher, then download zip package from this page and unzip its contents to extensions folder on your kindle. Restart kindle, so that new item is visible in the Launcher menu. Start it from the menu.
Installation of this package doesn't change any system files on your Kindle. All the files are installed only in extensions folder. To uninstall just delete "skipstone" folder from extensions.
SCREENSHOTS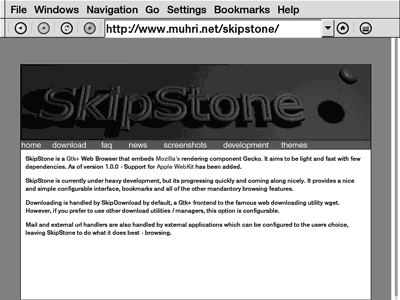 :: Main window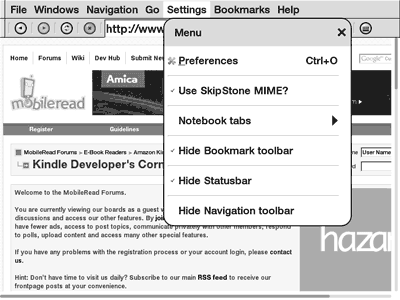 :: Settings menu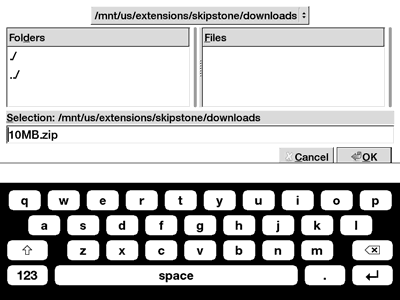 :: Saving downloads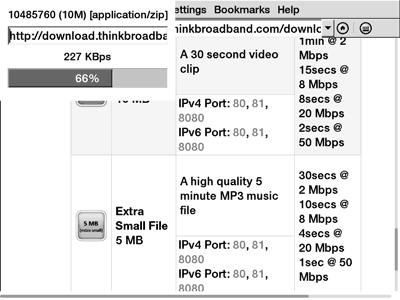 :: Download progress window
Todo
work on unimplemented mozzila stuff
add "delete cookies" menu item
Changelog
version 0.7: store persistent cookies.
version 0.6: corrected javascript popup boxes: alert, confirm, prompt.
version 0.5: removed mozilla stuff, added some webkit replacements
version 0.4: better mime handling, removed debug output
version 0.3: added Webkit handling of new pages in new tabs (new-window-policy-decision-requested, create-web-view)
version 0.2: corrected startup script (landscape mode)
version 0.1: first release
Downloads
When upgrading you may want to save your settings by making backup of "skipstone/settings" folder. There is a folder in there called ".skipstone", which may be invisible in your file explorer.